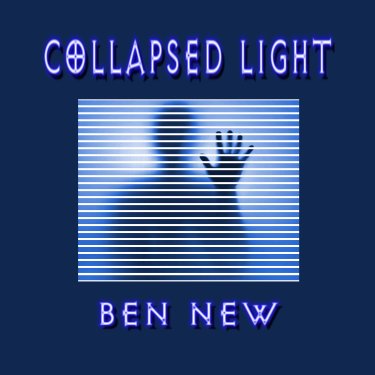 The Lyrics


Commentary


The opening theme,

CACTUS JUICE

fades in
with a Mahavishnu Orchestra inspired 15/8 strain


which yields to a 4/4 shuffle more akin to Little Feat




or some slightly off kilter southern rock aggregation in both structure and mood.




This lighthearted affair merely raises the glass and toasts merriment itself.





The 2nd track,

EVERYBODY NEEDS A LITTLE MAGIC

,
is an ode to Captain Beefheart and his Magic Band.
I attempted to recreate the style of the good capt. in the verses,
and refer to some of his work lyrically as well.


"Dr. Dark and me" for instance, refers to the song

Dr Dark

found on

Lick My Decals Off

.


The magic is of course the Magic Band.
Make a shamanistic gleeful noise! Alchemy! Music!



ALIEN SUN

, the next number on the albumm,




asks the musical question "what if you woke up in an alternate universe"?




One in which you found yourself in a Sergio Leone film shoot




whose location was possibly in an unknown galaxy?




One in which you were the same but everything around you changed?




Tuco

: "Hurrah! Hurrah for the Confederacy! HURRAH!


Down with General Grant!
Hurrah for General... What's his name? Lee! LEE! Ha ha.


God is with us because he hates the Yanks too. HURRAH!"


Blondie

: [spits]" God is not on our side because he hates idiots also".





The 4th tune,

TO GO ON

, draws some inspiration, guitar wise, from Pete Townshend's work.


In general, the album is a collection of songs that share two traits,
one is they were done in the same time period of roughly 2009.
The other is a duality of some kind.
Possessing opposing qualities in some sense.


Light and dark. Yin and Yang, Joy and Melancholia.




Contrast is the 1st law of art as they say.





MATEWAN

is the 5th dirge of Collapsed Light's repertoire.




It is simply about one of the seminal conflicts in American labor's struggle against economic tyranny.




Dig the appalacian dulcimer!





The 6th threnody to appear on the album is entitled

SO IT GOES

.




Kurt Vonnegut readers may recall this was a phrase he used when someone died.




In this case, it was beloved guitarist/inventor Les Paul.




I wrote this upon hearing of his death, but it is not a weepy sad song.




It is a celebration of the man and his music. Lyrics refer to titles of songs that he recorded.




The world is so much richer for his having been here.




Indeed as pioneer on electric guitar, and inventor of multitrack recording,




my life as I have experienced it, would not have been possible without him.





Anthem number 7, The title cut,

COLLAPSED LIGHT

takes some uneasy comfort




in mixing metaphysics with quantum mechanics and finds them perfectly compatible.




As Warren Zevon said..."enjoy every sandwich".




The drumming of Benjamin C. New (my son) is featured here.





The 8th aria, THE SOMNAMBULIST, tells the hypnotic tale




of a sleepwalker who starts a dance craze inadvertently.




A funk outing with musical guest Slap Johnson on Trombone.





The 9th musical composition is called

THE CENTURY OF PIRACY AND PLUNDER

.




It is simply an observation of millennial history.




To try to compare it's musical style with existing music...perhaps Depeche Mode?




As you can see, this idea of duality and contrast is omnipresent throughout.




Organic synthesis. Convergent Digression. Panaramic myopia.





SOFT DETONATION

, the 10th serenade; was written in the 1990s but never recorded.




Reworked here with additional lyrics.





The 11th hymn on this disk is called

DEATH OF A CLOWN

.




It's main feature is snips of political leader's voices pieced together in such a way




as to give new meaning to their words.





ACID RAIN

, the next ballad on the album uses a major key to express




the gray cheerless despair of a rainy cold day.




Unorthodox?




Again the tearless sonority of the mode betrays the worldweary gloom of the lyric.




Things are not as they appear...or sound.




Perhaps nor should they be.





Our 13th song,

CONDO LISA

, is a bit of a curiosity.




It is a stylized bit of anthropocentricity.




That is to say, reality is experienced in human terms.




Taking this a step further, the universe's existance depends upon it being observed.




The wave of reality collapses at the point of conciousness.




The human spirit persists.




We live, die, love, hate, embrace, reject, laugh, or mourn




with or without the mechanisms of grace watching over us.




As Don Van Vliet said "The universe is matter, but it doesn't matter".




Something triggers a memory. which unfolds in some subjective manner.




Materializing in some substitute verdical domain.




It became this song.




In fact, it became this entire CD.




Robert Fripp says "sometimes music chooses unlikely people to give it voice."




I would concur. In terms of creation, my experience is that as a composer or musician,




you train yourself to be ready and capable to recieve music.




It reveals itself to you if you are acceptably prepared and the channels are open.




Then you deliver it to those who have ears.





The 14th lullaby on the CD is titled

DUCK AND COVER.




An ode to the days of my youth,




when indeed, we could be found hiding under our desks in kindergarten




to protect us from atomic bombs.




Adults told us this was important.




Even as a child I knew this procedure was unlikely to be sucessful.